Crane Hoist Manufacturer and Supplier in India
Welcome to our website displaying impeccable material handling solutions for your entire operational need. Our robust and durable range of products embraces EOT Crane, hot crane, Jib Crane, gantry crane, overhead eot crane, overhead hot crane. Being aware of sensitivity of operations, we have constructed our whole range with following global standards. We follow each norm and condition of fabrication of worldwide, intercontinental standards.
Modheshwari Engineering was Establishment by Mr. Bhikhabhai Patel in 2005, who have a wide range of technical experience in this field. We have an Experience team for Crane Hoist Manufacturer and Supplier  all over India. Keep in the mind intact requirements of all industrial and domestic sectors; we have designed a series of trolleys, cranes and hoists with also tailor made solutions. Our range of single girder overhead crane, double girder overhead crane, flame proof hoists and trolley crane varies in size, capacity and other configurations. We have served up many flourishing projects of India as well as of many foreign countries.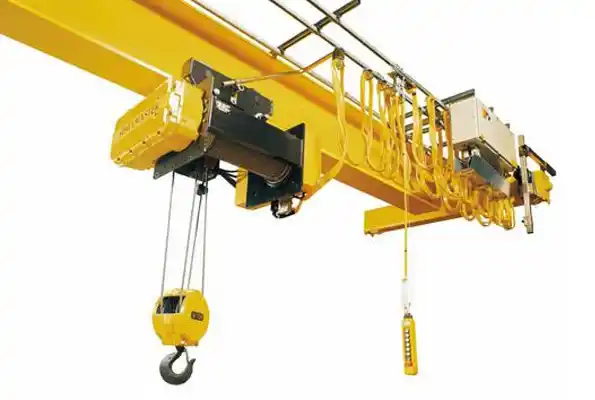 We are well known as the best Crane Hoist Manufacturer that is built used to manufacturer crane hoist is supreme quality steel.
To offer highly reliable material handling units, we have designed well equipped, high tech fabrication facilities. Fabrication of cranes and its parts is thoroughly monitored with highly qualified experts. It is focused with centering quality and exact need of client. Raw material for fabrication is procured from highly reliable sources and passes through stringent checking. It is tested at every stage of fabrication. It contains easy to use features and provided with latest generation control system. Our eot & hot cranes series is popular in Dubai, Nepal, Bahrain, South Africa, Saudi Arabia, Yemen and other gulf countries, Middle East countries and in South Asian countries.
A Crane Hoist is a device used for the lifting or lowering a load by means of a drum or lift-wheel around which rope or chain wraps. It can be operated manually, electrically or pneumatically and use the chain., fiber or wire ropes as its lifting medium. The load is attached to the crain by the help of a lifting hook. It is used in almost all type of industries such as construction, mining, power plants etc. We have the worlds's largest installed base of overhead cranes and hoists including bridge cranes, and hoists including bridge cranes, traveling cranes, jib cranes freestanding cranes, workstation cranes, electric chain hoists, and rope hoists.
EOT crane can be divided in different parts like:
We are considered as leading manufacturer and exporter of EOT cranes and HOT cranes and other material handling equipments. Deep fabrication knowledge with experienced management has made our fabrication way silky and vacant to make implement new innovation.
Our entire series is provided with latest generation controls. Our series comprises a gantry crane, overhead eot crane, single girder overhead crane, flameproof hoists and trolley crane.
We continuous upgrade our amenities to involve latest global modernism in our whole range. With the state of the art manufacturing facility, we offer matchless series of cranes. Best reviews from our clients from varied industrial segments have motivated us to reach more customer base across world.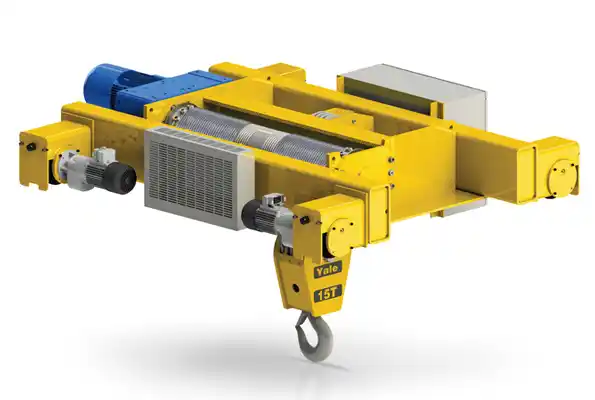 We enjoy successful installations of our varied crane series including Jib cranes, double girder overhead cranes, and overhead hot cranes In India as well as in foreign countries. We also wants our business associates in Nigeria, Kenya, Qatar, Morocco, Mali, Bangladesh, Sri Lanka and other countries