Double Girder Overhead Crane Manufacturer
We are considered as one of the major manufacturer and exporters of Double Girder Overhead Cranes with modern features and recent control system. As being a leading manufacturer and exporter of high-quality crane systems, we offer global standard Double Girder Overhead Crane Manufacturer with an advanced control system. It is built with precise engineering expertise and confirms all international standards for fabrication and testing.
It is stringently checked out for quality at every stage of fabrication by following international quality guidelines.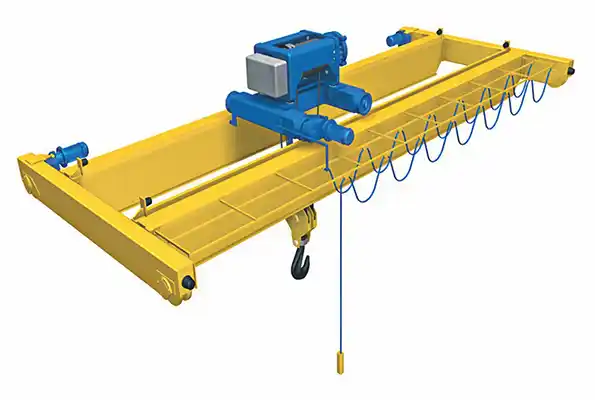 Modheshwari Engineering & Fabrications is a top manufacturer of Double Girder Overhead Crane Supplier and Exporter in Ahmedabad, Gujarat, India, offering a wide range of crane solutions to meet the diverse needs of its potential customers.  A Double Girder Overhead Crane contains of two bridge grinders, two end trucks, and a hoist assembly, which is generally attached to the top quality of the crane.
In order to hand over safe crane system, we make use of high grade raw material procured from trustworthy vendors. Being conscious about the operational criteria of our
Double Girder Overhead Crane
,  we provide completely safe and sound unit with ideal automation.
Suitable model of material handling unit proves time saving equipment that consequently saves production cost or maintenance cost. Efficient system also helps to manage the space of work shop. Our double girder overhead cranes are made as per international standards to suits Indian Industrial atmosphere.